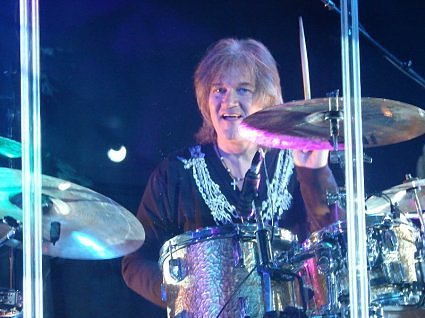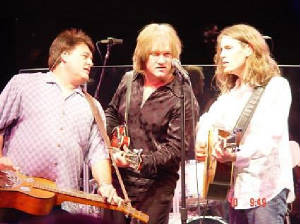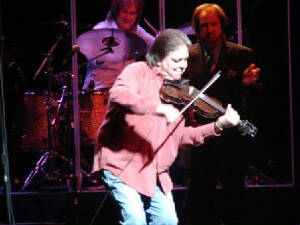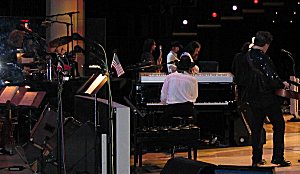 REX WISMAN KILT DOLL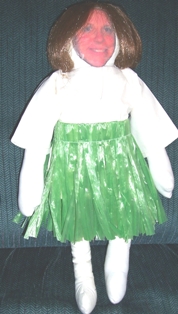 MADE BY BETH PREWITT
JOE ON BANJO AND THE "MIGHTY OAKS BAND
WELL AS I HAVE A LITTLE MORE TIME TO REFLECT ON THE "JOURNEY CHRISTMAS" SHOW LAST SAT. IN VALDOSTA GEORGIA AND I MUST SAY THE DOWNPOURING OF RAIN COULD NOT PUT A DAMPER (A HURICANE WOULD NOT HAVE) ON THE DAY AND THE SHOW AND I GOT TO THINKING ABOUT THE GREAT JOE DID ON THE BANJO AND THE THE GREAT JOE THE BAND DID ON ALL THE SONGS AND I SO IMPRESSED WITH THE JOB JOE AND THE BAND DID ON "THE JOURNEY" AND HOW MUCH THE OAKS AND THE BAND SOUND THIS IS WHAT I DO I WATCH A VIDEO TAPE OF THE OAKS AND I WILL PUT THE SONG ON THE CD PLAYER AND IT GOES RIGHT ALONG WITH THE VIDEO TAPE FROM THE VOCALS TO THE BAND PLAYING! I WAS LISTENING TO BAND WARM UP BEFORE THE SHOW AND THEY DID A WARM UP NUMBER AND BOY HOW GREAT DO THESE GUYS DO RON ON THE KEYBOARDS I KNOW HIS DAD IS PROUD OF HIM AND CHRIS ON THE DRUMS AND ON THE SONG "THE JOURNEY" HE PLAYER THE MANDOLIN AND THEN THEIRS DONNIE CARR ON LEAD GUITARS THERE IS NO ONE BETTER THAN DONNIE AND JIMMY FULBRIGHT ON BASS MAN THIS GUY IS GREAT AND WHAT AN AWESOME VOICE HE DID SUCH A GREAT JOB OF "HAVE YOURSELF A MERRY LITTLE CHRISTMAS" AND LAST BUT NOT LEAST RYAN PIERCE ON STEEL,FIDDLE AND MANDOLIN WHAT CAN YOU SAY ABOUT THIS MAN A PRO ALL THE WAY AND WHAT A GREAT SOUND WHEN YOU PUT IT ALL TOGATHER I AGREE WITH DUANE I THINK THIS IS THE BEST BAND EVER AND THEY HAVE BEEN SOME PRETTY DARN GOOD ONES OVER YEARS AND JOE THE BANJO ADDS SO MUCH TO THE MUSIC I HAD A FRIEND OVER YESTERDAY AND HES BEEN A BANJO,GUITAR,BASS (WELL HE CAN PLAY ANYTHING WITH STRINGS)FOR OVER 30 YEARS AND I WAS PLAYING "THE JOURNEY" CD AND TELLING HIM HOW GREAT OF A JOB YOU ALL DID LIVE! WELL AS I CLOSE AND SAY THIS THE MUSIC OF THE OAK RIDGE BOYS IT HAS TOUCHED,BLESSED,MENDED SOULS AND JUST PLAIN OUT MAKES YOU HAPPY AND WANT TO LIVE LIFE TO ITS BEST AND FULLEST I SEE IN THE PEOPLE AT THE SHOWS I HAVE ATTENDED OVER THE YEARS FROM THE YOUNGEST TO OLDEST I SEE THEIR EYES SHINING AS WATCH AND LISTEN TO THE LEDGENDS "THE OAK RIDGE BOYS AND THE MIGHTY OAKS BAND" GOD BLESS YOU FOR ALL THE YEARS OF MUSIC AND FRIENDSHIP!
DAVID BRADDY/BRADDYPHOTO
BAN-JOEY KEEP ON A PICKIN MAN

Weekend Review
Jim Collins
Hello everyone. It has been a few weeks since our last weekend review and update on The Harvesters Quartet. We have been a lot of miles, sang a lot of songs and been very busy. God has blessed us with safe traveling mercies and he has blessed us all with good health. It is a joy to travel and deliver the message of the Lord in song. We thank God for every opportunity we have to witness and praise His name in song.
We were with Ivan Parker on August 18th in Corydon, Indiana at First Christian Church and then we sang the next night in Elkin, N.C. at Salem Fork Baptist Church. A fantastic weekend and a great beginning for a vacation for me at Myrtle Beach, S.C. While on vacation, Ivan sang on Thursday night in Conway, S.C. and my family and I visited him again. He and I sang several songs together and had a great time together.
This past weekend we traveled to Elkton, Virginia and had a wonderful time singing at Mt. Olivet Christian Church. This was our first visit with these fine folks and we really did enjoy our trip to their church. The pastor sent me a letter and asked for a return visit and we do plan to do just that. Thanks to our friend Pam for making all the arrangements for this concert.
Sunday night we traveled to Lynchburg, Va. to sing at Tree Of Life Ministries Church with Rev. Mike Dodson. This was a real treat for us. God has so blessed this church. We first sang at this church when they were meeting in a store and now the church has grown to a 1000 seat auditorium. Thanks to all the guest visitors that we had that night. It was a great night of music and then we had a special little treat after the concert. My birthday was Sunday and Allen's was Monday so Peggy Hudson (with lots of help) arranged a birthday party for us. We had lots of food, fun, fellowship and birthday wishes. Again thanks to all who participated and traveled the distances to be with us in concert.
Be sure and join us this coming weekend as we sing Friday night at Lakewood Campground Resorts in Myrtle Beach, S.C., Saturday night at Faith Baptist Church in Indian Trail, N.C. and then we spend all day Sunday at Farmers Day Celebration in Silk Hope, N.C. Looking forward to the weekend when we can once again sing God's music.
Don't forget next weekend will be our Annual Harvesters Quartet Reunion Concert in Sanford, NC at the Dennis Wicker Civic Center.
Until next time…May God Bless You
Danny, Allen, Jim, Steven
Thank You To CMT.COM For The Following:
Barry Gibb Performs Alongside Country Acts at Fundraiser
Singer-songwriter Barry Gibb of the Bee Gees joined a cast of country artists who performed Monday night (May 1) at a charity concert to benefit victims of a tornado that ripped through a Nashville suburb in April. Gibb recently became a part-time resident of Hendersonville, Tenn., after purchasing Johnny Cash's former home on Old Hickory Lake. Gibb performed two Bee Gees classics -- "To Love Somebody" and "Words" -- before teaming with vocalist Kelly Lang on "Islands in the Stream," which Gibb wrote with his brothers, Maurice and Robin. The concert at the Hendersonville High School football field raised more than $50,000. Gary Allan, the Del McCoury Band, Connie Smith, Tommy Cash, T.G. Sheppard, Lorrie Morgan and the Oak Ridge Boys also performed at the concert hosted by Ralph Emery and Nashville radio personality Cathy Martindale.

Petition for an Extreme Home Makeover for a Hendersonville Family

Please sign the online petition to let ABC know that you are in support of them selecting the Hawkins Family for an Extreme Home Makeover. Please go to

www.hendersonvillehero.com

to sign online!!! And pass it along to anyone you know who would like to add their name to the list!

Amy Hawkins is the Hendersonville mother who became paralyzed during the tornado on April 7 - she laid her body over her children's saving their lives!!!! Her husband is a Brentwood firefighter and he saves lives everyday. Like many families in our community the Hawkins Family lost their home. But this petition is not just about a home. Since Amy is now paralyzed she will need a special house to help make her life easier. She is truly a hero and I can not imagine a more deserving family!


DONATIONS FOR TORNADO VICTIMS

Duane Allen


I RECOMMEND THIS COMPANY BECAUSE THEY TELL YOU EXACTLY WHERE YOUR DONATION GOES, IF YOU WISH TO KNOW.......MY FAMILY DONATES TO THIS ORGANIZATION ALL YEAR......IF YOU WANT TO DONATE TO OUR SHOW, THEN TELL THEM THAT'S WHAT YOU WANT YOUR MONEY TO GO FOR.......IF YOU WANT TO DONATE TO HELP A PARTICULAR FAMILY, THEN ASK THE PEOPLE TO GIVE YOU NAMES, ETC........HERE IS THE INFO.......

STEVE BROWN
SAMARITAN ASSOCIATION
126 COMMERCE DRIVE
HENDERSONVILLE, TENN. 37075
615 824 7105

I HAVE BEEN WORKING WITH RED CROSS, FEMA, FEED THE CHILDREN, KID SAVERS, UNITED WAY, AND MANY OTHER ORGANIZATIONS.......THEY ARE ALL DOING GREAT WORK.......JUST ASK WHAT YOU CAN DO TO HELP, AND YOU WILL BE GIVEN MANY OPTIONS.......ALL OF THE CHARITY AND RELIEF ORGANIZATIONS IN OUR COUNTY ARE IN HIGH GEAR.......THEY ALL NEED HELP AND MONEY.......DO WHAT YOU CAN, AND IT WILL BE APPRECIATED.......I AM PUSHING NO PARTICULAR ORGANIZATION.......I WELCOME ANY ORGANIZATION WHO IS WILLING TO WORK OR HELP PEOPLE........

OF COURSE, THERE ARE SOME THAT ARE DOING BETTER THAN OTHERS, HOWEVER, THE ONLY BAD ORGANIZATIONS ARE THOSE WHO ARE DOING NOTHING.......THE ONES THAT I MENTIONED ARE GETTING THINGS DONE.......

ADD, "EYES OF JESUS", AND "GOODLETSVILLE HELP CENTER" TO THOSE WHO ARE REALLY DOING GREAT WORK.......DUANE

NEWS VIDEO OF WILLIAM LEE INTERVIEWED IN HIS HOME, FROM WSMV - CHAN 4 IN NASHVILLE

http://wsmv.com/Global/story.asp?S=4757831

The video is listed in the left sidebar near the bottom of the article.

William Lee and Family are OK, Home Destroyed

Some of the saddest news we have ever reported here is the destruction of William Lee Golden's historic Sumner County home.
It was left in shambles in the wake of a massive tornado that struck middle Tennessee yesterday. But the most important thing,
as Brenda Golden reported to me, was that God spared Soloman, Brenda and William Lee.

Local coverage from the Tennessean including the photo of Golden:
http://www.tennessean.com/apps/pbcs.dll/article?AID=/20060408/NEWS01/604080351

From the Hendersonville Star News:
http://www.hendersonvillestarnews.com/apps/pbcs.dll/article?AID=/20060407/MTCN0501/304070095/1316

From WSMV, Channel 4, Nashville - amazing video:
http://www.wsmv.com/Global/story.asp?S=4742134

From WTVF, Channel 5, Nashville -
this unedited video was being fed live on air from a truck parked next to this webmasters home:
http://newschannel5.com/content/

Notes: I was spared any damage other than debris from other homes. Many were not so fortunate. I drove
through some of the areas, where officals would allow, and am totally shocked at what I saw.
I have never seen this kind of devastation and the coverage above only scratches the surface.
Please remember all the citizens of Sumner County in your prayers along with those you are
already sending up for William Lee and his family.
Thanks To
Oak Ridge Boys.Com
For The Following Info
Oak Ridge Boys Receive Living Legend Award
International Entertainment Buyers Association (IEBA) Honors Oaks
at 35th Annual Awards Banquet

Story and photos by Celeste Winstead...
---
The Boys performed the National Anthem prior to the Titans home game against Cincinatti. Photos here...
---
GOLD CITY JOINS OAKS ONSTAGE AT GRAND PALACE

At a recent show at The Grand Palace in Branson Mo. the number #1 group in Southern Gospel, GOLD CITY, took the stage with the Oak Ridge Boys. They had been in town doing a private show and afterward, they left all their sound gear up and boarded the bus and headed for the Oaks Show. After Joe Bonsall was told that they were in the audience, he called them onstage for a rousing sing along featuring Have A Talk With Jesus and Jesus Is Coming Soon. "These guys are our idols, " quoted members of Gold City backstage after the show.





"We are honored that they came over, they are a great quartet," echoed Duane Allen.

After the show, The Oaks headed for Hendersonville and Gold City? They boarded their bus, changed clothes and went back to tear their equipment down.

"What a fun night," said Bonsall. "It reminded me of the old singing convention days."

Joe Bonsall as BAN-JOEY featured in a full page ad for DEERING BANJOS
2006 Tour Schedule...
---
Dewey Dorough update: Dewey has recently joined a band, The Speaks Brothers, in Las Vegas. You can check them out here...
---
"Oh, Say Can You See…" 140 Jeep® Vehicles in Giant American Flag Formation to Raise Awareness of National Anthem Project

Red, White, Blue and Silver Jeep vehicles create largest American flag of its kind
The Oak Ridge Boys, musical ambassadors for the National Anthem Project, sing "The Star-Spangled Banner" with hundreds of Jeep owners

---
Richard Sterban was featured in a recent article in the Nashville City Paper. Read it here...
or see it as it appeared (with photo) here...
---
Oak Ridge Boys' tenor and author, Joe Bonsall has contributed to the recent Willard Scott book, If I Knew It Was Going to Be This Much Fun, I Would Have Become a Grandparent First.

In his piece, Bre and Luke, Joe writes about the joy of being a grandfather. Here are a few excerpts:

"Raising kids is not for the lazy or the squeamish. You cannot begin to match their energy level, but you have to always figure out a way to keep up with them."

"The responsibility of bringing up Bre and Luke does not rest with Mary and I. We are on the peripheral, as we should be, lending support and help when needed and, quite frankly, enjoying all the good parts."

"…my time with these children is never forgotten. Each memory is as clear as crystal.… I cannot help reflecting back upon the circle of time that is passing before me. Two empty bedrooms now exist where once slept the two beautiful little girls who grew up under our own watch."

The book is published by Hyperion and available through traditional bookstores, as well as online. Other celebrity contributors to the project include President George H. W. Bush, Lady Bird Johnson, Phyllis Diller, Art Linkletter, Paul Simon, and Mike Wallace.
---
Chip Gardner, Webmaster Oak Ridge Boys Fans' World

David Braddy Founder of Oak Ridge Boys Family Chat
Below Shari from THE OAK RIDGE BOYS FAMILY CHAT.
---
Oak Ridge Boys Busy During CMA Music Fest
The story here...
---
New from Joseph S. Bonsall : When Something Slips
---

At a recent event at The Country Music Hall of Fame, our own Joe Bonsall aka
Ban-Joey met and dined with every banjo players hero and mentor, the father
of the five string banjo...... EARL SCRUGGS. Ban-Joey says, "I think that
after eating dinner with Earl, I am playing better!" We all hope so!!!!

photo courtesy of Donn Jones Photography of Franklin TN.
---
NEW WEB STORE OPEN • NEW MERCHANDISE RELEASED
Oak Ridge Boys, Inc. is now working with Richards and Southern, Inc. to
bring you some exciting new merchandise! Click here to shop...
---
The Oak Ridge Boys Promote Current Recording, Book and National Anthem Project At Borders Books and Music In-Store
Whiteman AFB photos by Marko Hunt...
---

Oaks with Hall of Famer, Royals George Brett.
Photo: Kathy Gangwisch
See more photos of opening day with the Kansas City Royals...
---

While in Washington D.C. in March, the Oaks visited with Senators Trent Lott (L) and Larry Craig (R). Senator Lott, who is a bass singer, added a bit of humorous graffiti to this photo before forwarding it to the Oaks.
---
The Oak Ridge Boys Appear at Special
"Grand Ole Opry" Show
Oaks' Performance Aired for Troops in Iraq

Read about it here...
---

ORB at Presidential Inaugural Event


read about it here....

---

The Grand Palace in Branson has tickets on sale for the 2006 season. For more information call them at 1-800-884-4536 or visit them online at thegrandpalace.com.

---

ON THE TRAIL (A Memoir) and UNDERCURRENT...
by Joseph S. Bonsall from www.josephsbonsall.com

---

CCMA AWARD GOES TO ORB

On the Christian Country Music Awards, Thursday November 4th, the Oaks won the award for Mainstream Artist of the Year (in competition with Josh Turner, Buddy Jewell, Randy Travis, and Marty Raybon).


The show aired live on cable network GAC. It will be rebroadcast 9 times within two weeks of the event. The Oak Ridge Boys performed on the show.

GAC now broadcasts on DirectTV, adding this vast audience to their already 25 cable million homes.


The Oak Ridge Boys accepting the CCMA award
or Mainstream Artist of the Year

---

The Spirit of America Tour is a non profit organization, which brings headline entertainment to America's domestic military bases as a gift to the military. Since its creation in 2002, as an effort to boost the morale of the men and women of the Armed Forces, along with their families, the Spirit of America Tour has arranged over 40 concerts at America's domestic military bases.

The Spirit of America Tour asks headline entertainers to volunteer their services. Always wiling to support and encourage U.S. troops, The Oak Ridge Boys recently performed two shows, one at Fort Leonard Wood and another at Fort Knox.

For more information about the Spirit of America Tour, log on to http://www.spiritofamericatour.org/


---

---

Chris Golden has a new CD, pictured to the left, and a new web site. The site, still in the development stages, is looking great and now ready for visitors. Find out more about the man behind the drums as he steps into the spotlight.

---

Author and Oak Joseph S. Bonsall's book, G.I. Joe & Lillie has hit the streets in multiple printings.
Find out all about it and much, much more at josephsbonsall.com

---

"The Star Spangled Banner"

O say, can you see, by the dawn's early light,
What so proudly we hailed at the twilight's last gleaming?
Whose broad stripes and bright stars, through the perilous fight,
O'er the ramparts we watched, were so gallantly streaming?
And the rocket's red glare, the bombs bursting in air,
Gave proof through the night that our flag was still there.
O say does that star spangled banner yet wave
O'er the land of the free, and the home of the brave?


Jim Halsey, long-time personal manager and impresario to The Oak Ridge Boys, has penned the ultimate guide to making a mark in the music industry. It features many stories about the Oaks and the many other acts that Mr. Halsey has managed over his long and storied career. The forward is by Joe Bonsall. You'll want to read more about the book and pick up a copy. Click on the book or follow this link to jimhalsey.com...
Make plans now to see The Oak Ridge Boys in Branson in 2005! Visit www.grandpalace.com for a complete schedule of performances and call 1-800-884-4536 to make reservations. See you at the Grand Palace!
Quick Link to Oaks sites
One of the longest-running groups in country music, the Oak Ridge Boys started life as a gospel quartet before gradually modernizing their style and moving into secular country-pop. Yet even at the height of their popularity in the late '70s and early '80s -- when they were big enough to cross over to the pop charts -- their sound always remained deeply rooted in country gospel harmony. Their existence dates all the way back to World War II, circa 1942-1943, when a Knoxville, TN, group began performing gospel songs in nearby Oak Ridge, the home of an atomic bomb research facility. The group's members also performed in a larger aggregation called Wally Fowler & the Georgia Clodhoppers, which recorded for Capitol. However, lead singer Fowler decided to focus on gospel music in 1945. Dubbed the Oak Ridge Quartet, the group first appeared at the Grand Ole Opry that year and made their first recordings in 1947 with a lineup of Fowler, Lon "Deacon" Freeman, Curly Kinsey, and Johnny New.
Numerous personnel shifts ensued over the next few years, particularly in 1949, when the entire group split from Fowler; at that point, he hired a completely different group, the Bob Weber-led Calvary Quartet, to assume the Oak Ridge name. With a core of Fowler and Weber, plus a revolving-door cast of supporting vocalists, the group became one of the top draws on the Southern gospel circuit, continuing up to the end of 1956. At that point, Fowler disbanded the quartet and sold the name to group member Smitty Gatlin, who organized a new lineup in early 1957. In 1961, Gatlin changed their name to the Oak Ridge Boys, made them a full-time professional act, and started to modernize their sound on record with fuller arrangements and elements of country and folk. Future mainstay William Lee Golden joined as the group's baritone vocalist in 1964, and when Gatlin retired to become a full-time minister two years later, the group, acting on Golden's recommendation, hired ex-Southernairs singer Duane Allen as his replacement on lead vocals.
With bass singer Noel Fox and tenor singer Willie Wynn, the Oak Ridge Boys continued to broaden their appeal by adapting their sound to the times, adding a drummer to their backing band and incorporating bits of pop and even rock into their country gospel style. As a result, they grew into one of the most popular gospel acts of the late '60s, despite purist criticism over their secular influences and increasingly long-haired image. They even won their first Grammy in 1970 for "Talk About the Good Times." Fox and Wynn were replaced by Richard Sterban (ex-Keystone Quartet) and Philadelphia native Joe Bonsall in 1972 and 1973, respectively, and this lineup would remain intact for the next decade and a half. In 1973, they recorded a single with Johnny Cash and the Carter Family called "Praise the Lord and Pass the Soup," which brought them their first appearance on the country charts. In 1975, they opened a series of tour dates for Roy Clark, whose manager was highly impressed and encouraged them to try their hands at secular country.
The Oak Ridge Boys signed with Columbia later that year but found the initial transition a rough one: They split their time between country and gospel, and without a strong identity their sales dropped. The resulting financial problems nearly forced them to disband, and a discouraged Columbia gave up on them after the 1976 single "Family Reunion" barely charted, even though labelmate Paul Simon had tapped them to sing backup on his hit "Slip Slidin' Away." Fortunately, they got another chance with MCA and scored a breakout Top Five hit in 1977 with "Y'all Come Back Saloon," the title song from their label debut. The follow-up, "You're the One," reached number two, and their next album, 1978's Room Service, gave them their first number one hit in "I'll Be True to You" as well as two more Top Five hits in "Cryin' Again" and "Come On In."
Thus established as country hitmakers, the Oak Ridge Boys embarked on a run of chart success that would last through the '80s. Golden stopped cutting his hair and beard altogether, giving the group a hugely recognizable visual signature as well. They hit number one again in 1980 with "Trying to Love Two Women," but it was the following year that would make them a genuine phenomenon. Their recording of "Elvira," an obscure, doo wop-style novelty song from the '60s, became a major, Grammy-winning crossover smash. Not only did it hit number one on the country charts, but its infectious "oom-pop-a-mow-mow" bass vocal hook boosted it into the Top Five on the pop charts. Its accompanying album, Fancy Free, became their first to top the country charts, not to mention their biggest seller ever. The title cut of their chart-topping 1982 follow-up, Bobbie Sue, also went number one country and nearly made the pop Top Ten as well. American Made's title track also topped the charts in 1983, as did its follow-up, "Love Song." In early 1984 Deliver became their third number one country album, and they landed two more number one singles that year with "Everyday" and "I Guess It Never Hurts to Hurt Sometimes." 1985 brought three number ones: "Little Things," "Make My Life With You," and "Touch a Hand, Make a Friend."
The Oak Ridge Boys' sales began to slow a bit in the latter half of the '80s, but they still produced big hits with regularity. They hit number one in 1987 ("It Takes a Little Rain," "This Crazy Love"), 1988 ("Gonna Take a Lot of River"), and 1990 ("No Matter How High"), giving them a total of 16 career country chart-toppers (and 29 Top Ten hits). However, by that point, the group's longtime lineup had split -- Golden, whose mountain-man appearance was increasingly supported by his rugged lifestyle, was given the boot in 1987 in an attempt to remake the group's image. He was replaced by longtime backing-band guitarist Steve Sanders and sued his former bandmates, eventually settling out of court. In 1991, the Oak Ridge Boys parted ways with MCA and signed with RCA, but after just two albums, it was apparent that their commercial prime had passed, and the relationship ended. The group returned to traditional-style country gospel on occasion during the '90s and continued to tour. Meanwhile, Sanders' marital problems worsened, causing him to leave the group in late 1995; Golden and the other members resolved their differences, and he returned at their New Year's Eve show that year; they still performed often, notably in Branson, MO. Sadly, Sanders shot and killed himself in 1998. Fox, who moved on to run the group's publishing arm and later became a high-ranking music executive, passed away in April 2003. ~
David Braddy/Braddyphoto Inc.