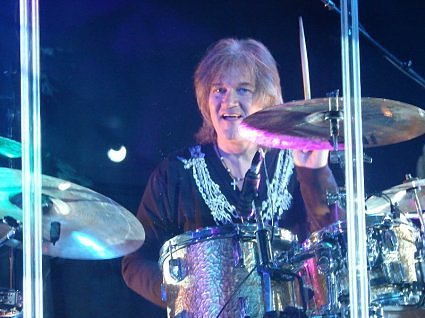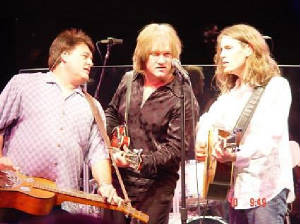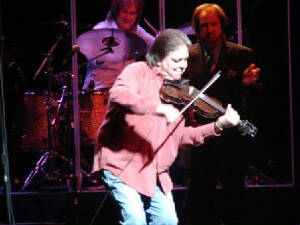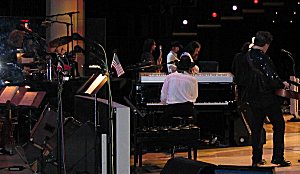 REX WISMAN KILT DOLL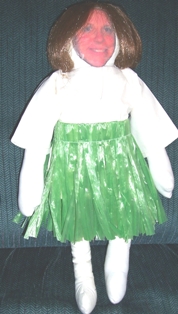 MADE BY BETH PREWITT
JOE ON BANJO AND THE "MIGHTY OAKS BAND
WELL AS I HAVE A LITTLE MORE TIME TO REFLECT ON THE "JOURNEY CHRISTMAS" SHOW LAST SAT. IN VALDOSTA GEORGIA AND I MUST SAY THE DOWNPOURING OF RAIN COULD NOT PUT A DAMPER (A HURICANE WOULD NOT HAVE) ON THE DAY AND THE SHOW AND I GOT TO THINKING ABOUT THE GREAT JOE DID ON THE BANJO AND THE THE GREAT JOE THE BAND DID ON ALL THE SONGS AND I SO IMPRESSED WITH THE JOB JOE AND THE BAND DID ON "THE JOURNEY" AND HOW MUCH THE OAKS AND THE BAND SOUND THIS IS WHAT I DO I WATCH A VIDEO TAPE OF THE OAKS AND I WILL PUT THE SONG ON THE CD PLAYER AND IT GOES RIGHT ALONG WITH THE VIDEO TAPE FROM THE VOCALS TO THE BAND PLAYING! I WAS LISTENING TO BAND WARM UP BEFORE THE SHOW AND THEY DID A WARM UP NUMBER AND BOY HOW GREAT DO THESE GUYS DO RON ON THE KEYBOARDS I KNOW HIS DAD IS PROUD OF HIM AND CHRIS ON THE DRUMS AND ON THE SONG "THE JOURNEY" HE PLAYER THE MANDOLIN AND THEN THEIRS DONNIE CARR ON LEAD GUITARS THERE IS NO ONE BETTER THAN DONNIE AND JIMMY FULBRIGHT ON BASS MAN THIS GUY IS GREAT AND WHAT AN AWESOME VOICE HE DID SUCH A GREAT JOB OF "HAVE YOURSELF A MERRY LITTLE CHRISTMAS" AND LAST BUT NOT LEAST RYAN PIERCE ON STEEL,FIDDLE AND MANDOLIN WHAT CAN YOU SAY ABOUT THIS MAN A PRO ALL THE WAY AND WHAT A GREAT SOUND WHEN YOU PUT IT ALL TOGATHER I AGREE WITH DUANE I THINK THIS IS THE BEST BAND EVER AND THEY HAVE BEEN SOME PRETTY DARN GOOD ONES OVER YEARS AND JOE THE BANJO ADDS SO MUCH TO THE MUSIC I HAD A FRIEND OVER YESTERDAY AND HES BEEN A BANJO,GUITAR,BASS (WELL HE CAN PLAY ANYTHING WITH STRINGS)FOR OVER 30 YEARS AND I WAS PLAYING "THE JOURNEY" CD AND TELLING HIM HOW GREAT OF A JOB YOU ALL DID LIVE! WELL AS I CLOSE AND SAY THIS THE MUSIC OF THE OAK RIDGE BOYS IT HAS TOUCHED,BLESSED,MENDED SOULS AND JUST PLAIN OUT MAKES YOU HAPPY AND WANT TO LIVE LIFE TO ITS BEST AND FULLEST I SEE IN THE PEOPLE AT THE SHOWS I HAVE ATTENDED OVER THE YEARS FROM THE YOUNGEST TO OLDEST I SEE THEIR EYES SHINING AS WATCH AND LISTEN TO THE LEDGENDS "THE OAK RIDGE BOYS AND THE MIGHTY OAKS BAND" GOD BLESS YOU FOR ALL THE YEARS OF MUSIC AND FRIENDSHIP!
DAVID BRADDY/BRADDYPHOTO
BAN-JOEY KEEP ON A PICKIN MAN

Weekend Review
Jim Collins
Hello everyone. It has been a few weeks since our last weekend review and update on The Harvesters Quartet. We have been a lot of miles, sang a lot of songs and been very busy. God has blessed us with safe traveling mercies and he has blessed us all with good health. It is a joy to travel and deliver the message of the Lord in song. We thank God for every opportunity we have to witness and praise His name in song.
We were with Ivan Parker on August 18th in Corydon, Indiana at First Christian Church and then we sang the next night in Elkin, N.C. at Salem Fork Baptist Church. A fantastic weekend and a great beginning for a vacation for me at Myrtle Beach, S.C. While on vacation, Ivan sang on Thursday night in Conway, S.C. and my family and I visited him again. He and I sang several songs together and had a great time together.
This past weekend we traveled to Elkton, Virginia and had a wonderful time singing at Mt. Olivet Christian Church. This was our first visit with these fine folks and we really did enjoy our trip to their church. The pastor sent me a letter and asked for a return visit and we do plan to do just that. Thanks to our friend Pam for making all the arrangements for this concert.
Sunday night we traveled to Lynchburg, Va. to sing at Tree Of Life Ministries Church with Rev. Mike Dodson. This was a real treat for us. God has so blessed this church. We first sang at this church when they were meeting in a store and now the church has grown to a 1000 seat auditorium. Thanks to all the guest visitors that we had that night. It was a great night of music and then we had a special little treat after the concert. My birthday was Sunday and Allen's was Monday so Peggy Hudson (with lots of help) arranged a birthday party for us. We had lots of food, fun, fellowship and birthday wishes. Again thanks to all who participated and traveled the distances to be with us in concert.
Be sure and join us this coming weekend as we sing Friday night at Lakewood Campground Resorts in Myrtle Beach, S.C., Saturday night at Faith Baptist Church in Indian Trail, N.C. and then we spend all day Sunday at Farmers Day Celebration in Silk Hope, N.C. Looking forward to the weekend when we can once again sing God's music.
Don't forget next weekend will be our Annual Harvesters Quartet Reunion Concert in Sanford, NC at the Dennis Wicker Civic Center.
Until next time…May God Bless You
Danny, Allen, Jim, Steven
Thank You To CMT.COM For The Following:
Barry Gibb Performs Alongside Country Acts at Fundraiser
Singer-songwriter Barry Gibb of the Bee Gees joined a cast of country artists who performed Monday night (May 1) at a charity concert to benefit victims of a tornado that ripped through a Nashville suburb in April. Gibb recently became a part-time resident of Hendersonville, Tenn., after purchasing Johnny Cash's former home on Old Hickory Lake. Gibb performed two Bee Gees classics -- "To Love Somebody" and "Words" -- before teaming with vocalist Kelly Lang on "Islands in the Stream," which Gibb wrote with his brothers, Maurice and Robin. The concert at the Hendersonville High School football field raised more than $50,000. Gary Allan, the Del McCoury Band, Connie Smith, Tommy Cash, T.G. Sheppard, Lorrie Morgan and the Oak Ridge Boys also performed at the concert hosted by Ralph Emery and Nashville radio personality Cathy Martindale.

Petition for an Extreme Home Makeover for a Hendersonville Family

Please sign the online petition to let ABC know that you are in support of them selecting the Hawkins Family for an Extreme Home Makeover. Please go to

www.hendersonvillehero.com

to sign online!!! And pass it along to anyone you know who would like to add their name to the list!

Amy Hawkins is the Hendersonville mother who became paralyzed during the tornado on April 7 - she laid her body over her children's saving their lives!!!! Her husband is a Brentwood firefighter and he saves lives everyday. Like many families in our community the Hawkins Family lost their home. But this petition is not just about a home. Since Amy is now paralyzed she will need a special house to help make her life easier. She is truly a hero and I can not imagine a more deserving family!


DONATIONS FOR TORNADO VICTIMS

Duane Allen


I RECOMMEND THIS COMPANY BECAUSE THEY TELL YOU EXACTLY WHERE YOUR DONATION GOES, IF YOU WISH TO KNOW.......MY FAMILY DONATES TO THIS ORGANIZATION ALL YEAR......IF YOU WANT TO DONATE TO OUR SHOW, THEN TELL THEM THAT'S WHAT YOU WANT YOUR MONEY TO GO FOR.......IF YOU WANT TO DONATE TO HELP A PARTICULAR FAMILY, THEN ASK THE PEOPLE TO GIVE YOU NAMES, ETC........HERE IS THE INFO.......

STEVE BROWN
SAMARITAN ASSOCIATION
126 COMMERCE DRIVE
HENDERSONVILLE, TENN. 37075
615 824 7105

I HAVE BEEN WORKING WITH RED CROSS, FEMA, FEED THE CHILDREN, KID SAVERS, UNITED WAY, AND MANY OTHER ORGANIZATIONS.......THEY ARE ALL DOING GREAT WORK.......JUST ASK WHAT YOU CAN DO TO HELP, AND YOU WILL BE GIVEN MANY OPTIONS.......ALL OF THE CHARITY AND RELIEF ORGANIZATIONS IN OUR COUNTY ARE IN HIGH GEAR.......THEY ALL NEED HELP AND MONEY.......DO WHAT YOU CAN, AND IT WILL BE APPRECIATED.......I AM PUSHING NO PARTICULAR ORGANIZATION.......I WELCOME ANY ORGANIZATION WHO IS WILLING TO WORK OR HELP PEOPLE........

OF COURSE, THERE ARE SOME THAT ARE DOING BETTER THAN OTHERS, HOWEVER, THE ONLY BAD ORGANIZATIONS ARE THOSE WHO ARE DOING NOTHING.......THE ONES THAT I MENTIONED ARE GETTING THINGS DONE.......

ADD, "EYES OF JESUS", AND "GOODLETSVILLE HELP CENTER" TO THOSE WHO ARE REALLY DOING GREAT WORK.......DUANE

NEWS VIDEO OF WILLIAM LEE INTERVIEWED IN HIS HOME, FROM WSMV - CHAN 4 IN NASHVILLE

http://wsmv.com/Global/story.asp?S=4757831

The video is listed in the left sidebar near the bottom of the article.

William Lee and Family are OK, Home Destroyed

Some of the saddest news we have ever reported here is the destruction of William Lee Golden's historic Sumner County home.
It was left in shambles in the wake of a massive tornado that struck middle Tennessee yesterday. But the most important thing,
as Brenda Golden reported to me, was that God spared Soloman, Brenda and William Lee.

Local coverage from the Tennessean including the photo of Golden:
http://www.tennessean.com/apps/pbcs.dll/article?AID=/20060408/NEWS01/604080351

From the Hendersonville Star News:
http://www.hendersonvillestarnews.com/apps/pbcs.dll/article?AID=/20060407/MTCN0501/304070095/1316

From WSMV, Channel 4, Nashville - amazing video:
http://www.wsmv.com/Global/story.asp?S=4742134

From WTVF, Channel 5, Nashville -
this unedited video was being fed live on air from a truck parked next to this webmasters home:
http://newschannel5.com/content/

Notes: I was spared any damage other than debris from other homes. Many were not so fortunate. I drove
through some of the areas, where officals would allow, and am totally shocked at what I saw.
I have never seen this kind of devastation and the coverage above only scratches the surface.
Please remember all the citizens of Sumner County in your prayers along with those you are
already sending up for William Lee and his family.
Thanks To
Oak Ridge Boys.Com
For The Following Info