SEVEV NATION ARMY 2009 BY THE MIGHTY OAK RIDGE BOYS

HI FOKES JUST WANTED TO LET YOU KNOW I HAD BEEN SICK BUT THIS SITE WILL BE UP DATED VERY SOONANY IDEAS LET ME KNOW
GOD BLESS YOU
DAVID BRADDY WEBMASTER
UPDATES ARE COING SOON TO THE BOARDFAMILY WEB SITE LET US HERE FROM YOU ON YOUR IDEAS TO MAKE IT FAN FRIENDLY E MAIL ME At

braddyphoto@hotmail.comor

give me a call at 912-6049310 let me know what the site needs to makeit top noch again we lookfoward to your input/david braddy webmaster
GOD BLESS AMERICA


THE OAK RIDGE BOYS JESUS IS COMING SOON VIDEO FROM WARRIOR ON YOU TUBE

THE MIGHTY OAK RIDGE BOYS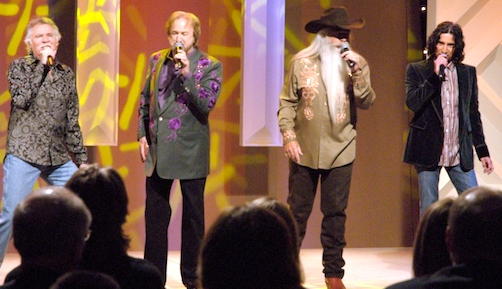 SING THE SONG BOYS
MUSIC FROM THE OAKS CD FROM THE HEART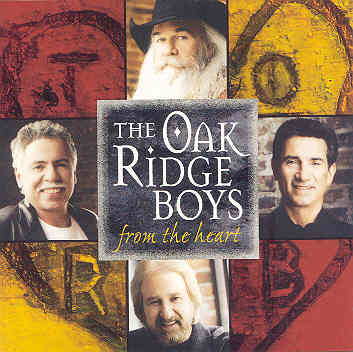 JESUS IS COMING SOON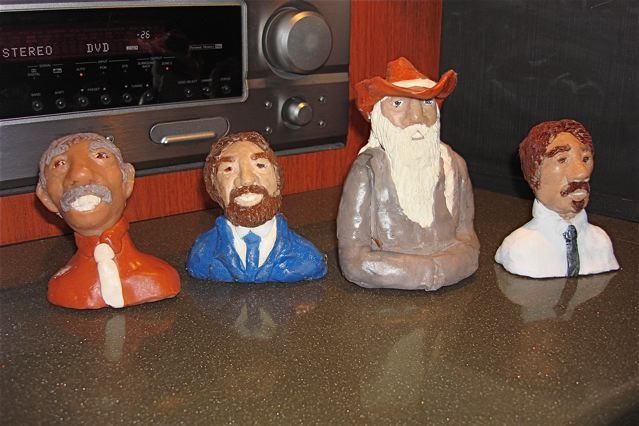 PLEASE HELP IF YOU CAN

CONCERT IN PINE BLUFF ARK.
| | |
| --- | --- |
| | Posted May 21, 2008 06:46 PM |

As I continue to ramp the You tube page up with LOTS of Oaks television memories of days gone by..Take a look at October of 1982? Anyone Remember? Anyone? Can You say Pine Bluff Arkansas....Lots of stuff getting added this week as well as some surprises...Thanks everyone for all of your support

http://youtube.com/user/newsman1979
CHECK OUT BAN- JOEY
A PICKIN
if you are having any problems with the web site please let me know webmaster David Braddy
webmaster Peggy Bullock at rockyjoesmommy@comcast.net
TH OAKS 1982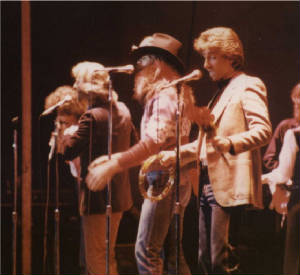 BY BRADDYPHOTO
http://groups.msn.com/CHRISGOLDENFANCHAT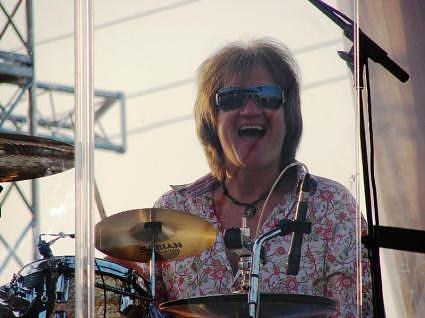 CHRIS GOLDEN
GO BY AND VISIT CHRIS GOLDEN FAN CHAT:
2008 schedule:

2008 Tour Schedule here...

THANKS JON
David Braddy and Peggy Bullock have been working hard on
The Oak Ridge Boys Board Family
web site.
Check it out here...
BAN-JOEY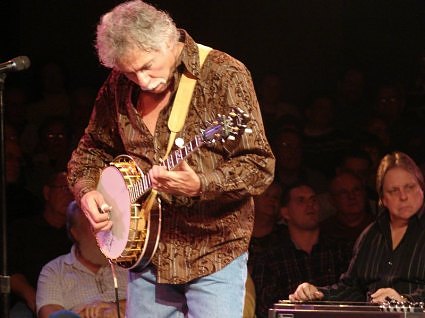 KEEP ON A PICKIN
please help if you can

help us feed the children
click here to go to web site for feed the children
CHECK OUT THE OAKS AT THESE YOU TUBE LINKS
THE OLD GOSPEL SHIP YOU TUBE LINK
CHRIS GOLDEN FAN CHAT WEB SITE
FROM THE CD FRONT ROW SEATS
SOMETHING IN THE WATER
Oak Ridge Boy
Links:
Joseph S. Bonsall.Com (Click Here)
Kyle "The Warrior" Boreing's The Oak Ridge Boys Center Web Site
The Oak Ridge Boys Family Chat Web Site
Steve Sanders Singing "Perfect Love"

I WANT TO WECOME WEBMASTER PEGGY TO THE SITE SHE WILL BE HELPING ME OUT
THANKS PEGGY
PEGGY IS LIKE ME AN OAKS SUPER FAN

Please Remember Our Troops

The Oaks New Ride!! Travel On Boys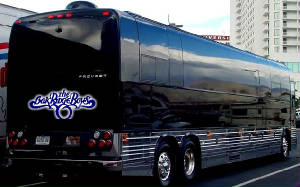 By Harrypotter's Dad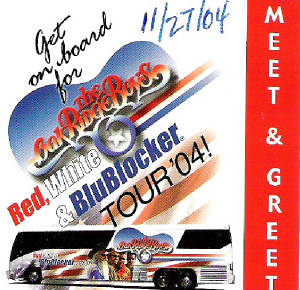 OAK RIDGE BOYS "JOURNEY CHRISTMAS TOUR 2004"
THIS IS A REVIEW OF THE OAK RIDGE BOYS "JOURNEY CHRISTMAS TOUR 2004" SHOW FROM THE WILD ADVENTURES PARK IN VALDOSTA GEORGIA AND ALL I CAN SAY IS WOW!!!!!!!!! WHAT A GREAT HONOR TO GO BACK STAGE AND TALK OUR DEAR FRIENDS AND HOW KIND THEY WERE TO ME AND MY DAUGHTER AND MY OTHER TWO GUEST AND WHAT A GREAT GREAT GREAT CHRISTMAS SHOW AND THE BOARD MEMBERS THERE IT WAS SO GREAT MEETING THEM AND DORIS WENT BACK STAGE WITH US AND DORIS IT WAS AN HONOR MEETING YOU AND YOR FAMILY YOU ARE SUCH A SWEET SOUL AND YOU SHOULD HAVE SEEN THE WONDERFUL GIFT SHE MADE FOR THE BOYS AND FOR THE BAND THEY WERE BEAUTIFUL AND I HAVE NEVER SEEN OR WILL YOU EVER SEE A GREATER CHRISTMAS SHOW WOW IT IS THE BEST CHRITMAS GIFT I HAVE EVER RECEIVED AND THE OAK RIDGE BOYS SOUNDED SO VERY VERY AWESOME!!! THOUGH IT POURED DOWN RAIN THE ENTIRE DAY AND HEY AT SHOW TIME CLEARED UP BEAUIFUL AND THEN THE SHOW OF ALL CHRISTMAS SHOWS AND I TOOK 8 ROLLS OF FILM!!! AND JOE AND DUANE THANKS SO MUCH FOR THE KIND KIND WORDS BACKSTAGE I WAS SO PROUD MY DAUGHTER KIM WAS THERE SEE WAS SO IMPRESSED WITH YOU AND THE CHRISTMAS SHOW AND SEE YOU AGAIN AFTER ALL THSE YEARS AND ONCE AGAIN WHAT AN HONOR IT WAS! GOD BLESS YOU ALL AND THANKS FOR THE BEST CHRITMAS GIFT A SOUL COULD HAVE ONE MORE NOTE WHAT A SOULS MOVING EXPERINCE HEARING ALL THE WONDERFUL SONGS LIKE THE GREAT JOB OF "THE JOURNEY" AND I WAS AND MY DAUGHTTER AS WAS THE ENTIRE CROWD WHEN JIMMY FULBRIGHT SANG "HAVE YOURSELF A MERRY LITTLE CHRISTMAS" AWESOME JOB JIMMY AND SANTA WAS THERE WITH HIS ELVES I NEVER KNEW THATS HAOW SANTA'S ELVES LOOKED!! WELL MORE COMING LATER I AM STILL ON AN OAK RIDGE BOYS HIGH!!!! GOD BLESS AND MERRY CHRISTMAS
VERY HONORED OAK RIDGE BOYS FAN
DAVID BRADDY
JOE ON BANJO AND THE "MIGHTY OAKS BAND
WELL AS I HAVE A LITTLE MORE TIME TO REFLECT ON THE "JOURNEY CHRISTMAS" SHOW LAST SAT. IN VALDOSTA GEORGIA AND I MUST SAY THE DOWNPOURING OF RAIN COULD NOT PUT A DAMPER (A HURICANE WOULD NOT HAVE) ON THE DAY AND THE SHOW AND I GOT TO THINKING ABOUT THE GREAT JOE DID ON THE BANJO AND THE THE GREAT JOE THE BAND DID ON ALL THE SONGS AND I SO IMPRESSED WITH THE JOB JOE AND THE BAND DID ON "THE JOURNEY" AND HOW MUCH THE OAKS AND THE BAND SOUND THIS IS WHAT I DO I WATCH A VIDEO TAPE OF THE OAKS AND I WILL PUT THE SONG ON THE CD PLAYER AND IT GOES RIGHT ALONG WITH THE VIDEO TAPE FROM THE VOCALS TO THE BAND PLAYING! I WAS LISTENING TO BAND WARM UP BEFORE THE SHOW AND THEY DID A WARM UP NUMBER AND BOY HOW GREAT DO THESE GUYS DO RON ON THE KEYBOARDS I KNOW HIS DAD IS PROUD OF HIM AND CHRIS ON THE DRUMS AND ON THE SONG "THE JOURNEY" HE PLAYER THE MANDOLIN AND THEN THEIRS DONNIE CARR ON LEAD GUITARS THERE IS NO ONE BETTER THAN DONNIE AND JIMMY FULBRIGHT ON BASS MAN THIS GUY IS GREAT AND WHAT AN AWESOME VOICE HE DID SUCH A GREAT JOB OF "HAVE YOURSELF A MERRY LITTLE CHRISTMAS" AND LAST BUT NOT LEAST RYAN PIERCE ON STEEL,FIDDLE AND MANDOLIN WHAT CAN YOU SAY ABOUT THIS MAN A PRO ALL THE WAY AND WHAT A GREAT SOUND WHEN YOU PUT IT ALL TOGATHER I AGREE WITH DUANE I THINK THIS IS THE BEST BAND EVER AND THEY HAVE BEEN SOME PRETTY DARN GOOD ONES OVER YEARS AND JOE THE BANJO ADDS SO MUCH TO THE MUSIC I HAD A FRIEND OVER YESTERDAY AND HES BEEN A BANJO,GUITAR,BASS (WELL HE CAN PLAY ANYTHING WITH STRINGS)FOR OVER 30 YEARS AND I WAS PLAYING "THE JOURNEY" CD AND TELLING HIM HOW GREAT OF A JOB YOU ALL DID LIVE! WELL AS I CLOSE AND SAY THIS THE MUSIC OF THE OAK RIDGE BOYS IT HAS TOUCHED,BLESSED,MENDED SOULS AND JUST PLAIN OUT MAKES YOU HAPPY AND WANT TO LIVE LIFE TO ITS BEST AND FULLEST I SEE IN THE PEOPLE AT THE SHOWS I HAVE ATTENDED OVER THE YEARS FROM THE YOUNGEST TO OLDEST I SEE THEIR EYES SHINING AS WATCH AND LISTEN TO THE LEDGENDS "THE OAK RIDGE BOYS AND THE MIGHTY OAKS BAND" GOD BLESS YOU FOR ALL THE YEARS OF MUSIC AND FRIENDSHIP!
DAVID BRADDY/BRADDYPHOTO
BAN-JOEY KEEP ON A PICKIN MAN

My Review Of
Common Thread
Well as I get to listen to the entire CD It just knocked my socks of (got see if I can find them) The remake of one of my all time favorites "Jesus Is Coming Soon" what powerful harmoney on this soul moving song I never thought anyone could do this song better than the orginal ver. but the Boys did and "He Did All For Me" I remember Noel Fox raddleing the window in The Bryan Steet gym when he hit the last note on this song Boy I would love to hear Richard Sterban hit That note Live Boy Howdy and "I Know" what can you say except "AWESOME" and of coure we know the great powerful work of Joe Bonsall's "The Journey" This song blesses me each time I hear it and we all need to listen closely to the Messsage on "You Don't Have To Go Home" and talk about Mr The Solid Rock Richard Sterban the low notes Richard hits on "This Little Light" as well as "I Saw The Light" its the best versions I have ever listen to and what an outstanding job Duane Allen does on Nora Lee Allen's "Keep Our World Safe" and what a message the song gives and Boy Golden does a fantastic job of "You Can't Fix It" and as for my grandfather Braddy favorite song "Amazing Grace" I wish he could hear the Boys sing it and my thoughts are of him when I hear this humbling song my mom's Favorite (She Liked The Statler Bro. Verison) "How Great Thou Art" I can't wait for her to hear the Oak Ridge Boys sing it and finally "God Will Take Care Of You" is such a reasureing a song done by The Boys and I am always amazed how Joe is does such a fantastic job singing lead on so many songs as well as Richard and William Lee do also singing lead! Well this CD is what I was hping for and much much more it really touching my soul and mens it as The Oak Ridge Boys Music has done for MANY years and all I can End with is a heart felt Thank You and God Bless The Boys
David Braddy/Braddyphoto Inc
Member Georgia Press Assn.